I've been in business for more than 20 years now, and over that time I've learnt a lot of very valuable (and often difficult) lessons for business success. Here are 20 of them:
Cashflow is everything
Growing anything from zero to $10m is going to take at least a decade so make sure you do something that energises you
The business model is more important than what you're selling
Everything is your fault
Only compete where you have a good chance of being the best, and then do everything you can to be the best
Marketing & sales can fix most business problems
The service is NOT the business – just because you're good at doing the work, doesn't mean you'll be good at doing the business
You're either growing or shrinking (and if you're standing still, you're shrinking)
You can grow profitably if you focus on it
It's difficult to turn a business around, so try to make the best decisions you can every single day
Speed and quality of execution is everything
There are no rules – only laws
Business growth is one of the most creative pursuits on the planet
Set a standard that you take seriously, and don't worry about all the small stuff
You don't need money to make money
It's all about the third lead / sale – one is luck, two could still be luck, three confirms the process works
The best investment you can make is on education that solves your biggest challenge right now
Only listen to people who have achieved what you want to achieve
Your best people will always move on, so make sure to create an environment where there's a steady stream of new talent joining the business
It's hard to make a profit, no matter how much revenue you make – so keep a tight reign on costs as it's the only lever you have
I'm sure there are more but these were the first 20 that came to mind.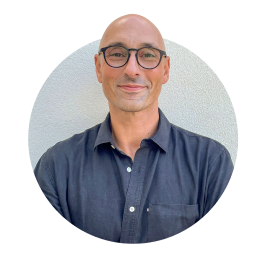 Director of Strategy + Innovation | Co-Founder at Webprofits
I co-founded Webprofits in 2006 with the belief that there's always a smarter and better way to do things. We're now a digital growth consultancy with offices in Australia, Singapore, and the United States. I'm passionate about personal and professional growth, and I like to surround myself with people who are as well. I have substantial private board experience, and have successfully launched an IPO.