Need to find a better way to get into the 'zone' when you're working from home and it's hard to focus?
Try this…
Sign up to brain.fm and upgrade to the paid version (so it's uninterrupted).
Install the Be Focused app for Apple (or a similar Pomodoro Timer for Windows).
Turn the sound of the Be Focused ticker down so you can hear it, but it's in the background
Choose the 'focus' track from brain.fm and start the Be Focused timer (stick to the 25 minute default setting)
Work on one task until the 25 minutes is complete (aka the Pomodoro Technique).
And make sure to get a good pair of noise cancelling headphones (I like Bose Soundlink headphones best).
It sounds simple, but this works (and it's worked for everyone I've suggested it to).
Try it out and let me know if it works.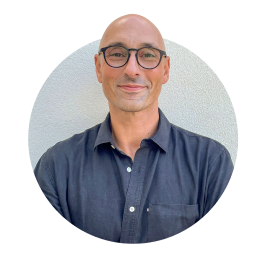 Director of Strategy + Innovation | Co-Founder at Webprofits
I co-founded Webprofits in 2006 with the belief that there's always a smarter and better way to do things. We're now a digital growth consultancy with offices in Australia, Singapore, and the United States. I'm passionate about personal and professional growth, and I like to surround myself with people who are as well. I have substantial private board experience, and have successfully launched an IPO.