If you're feeling a bit all over the place and finding it hard to focus on what's important, then maybe you need to take some time to identify and then write your goals out daily.
It's what I do, and what I recommend to anyone who I coach (especially if they start losing motivation).
Here are some questions to get started:
What are the 5 most important things that take up most of your time. What would be the ideal outcome for each of those things? Write it down.
What do you deeply desire? What is the thing you want that you're almost embarrassed to tell anyone. Write it down.
If we were sitting down together in 12 months and looking back on the year that was, what would you have achieved to make it an awesome year. Write it down.
What do you want to achieve in the following areas: professional, financial, physical, relationships, educational? Write it down.
What are the biggest things you want to avoid? What is the opposite of that? Write it down.
Do a brain dump and then put them in order of priority.
And if you'd like me to explain how to write a goal effectively, just write 'yes' in the comments and I'll do a follow-up post if there are enough people who want it.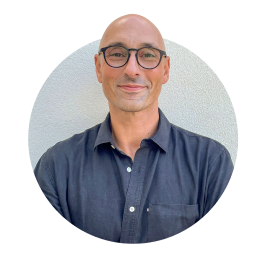 Director of Strategy + Innovation | Co-Founder at Webprofits
I co-founded Webprofits in 2006 with the belief that there's always a smarter and better way to do things. We're now a digital growth consultancy with offices in Australia, Singapore, and the United States. I'm passionate about personal and professional growth, and I like to surround myself with people who are as well. I have substantial private board experience, and have successfully launched an IPO.